Intrawest, the Canadian company that owns Whistler Blackcomb, which is one of the largest ski resorts in North America approached us in 1994, to participate in the creation of a four-season resort in the heart of the Laurentian mountain range. Joe Houssian, the company's president at the time, wanted to make the small village of Mont-Tremblant a "celebration of Quebec" while adding a European touch. What soon followed did just that! Winding, pedestrian-only streets, a bistro on Place St. Bernard, and charming stores on the ground floor with apartments above - the modest ski resort once founded by Joe Ryan quickly became a popular tourist spot, with the family's old renovated cabins forming its heart.
It was so successful that Intrawest decided to replicate the model in America and Europe, again in partnership with NEUF. Blue Mountain opened in Ontario, followed by Mountain Creek in New Jersey and Stratton in Vermont. Then, we moved across the Atlantic with Les Arcs 1950 (2003-2011) and Flaine-les-Gérats (2005- 2012) in the French Alps. The first, built in collaboration with Groupe RJ Architectes and Chambre & Vibert, is the fourth and final site of the project imagined in 1968 by Charlotte Perriand. In the tradition of the original village, the urban fabric is organized around major pedestrian axes that look towards Mont Blanc and its valley. Robert Jérôme, president of Intrawest Europe, describes it as traditional architecture treated in a modern way: materials from the valley (stone and wood for the roofs) create its typical atmosphere, which allows the village to fully integrate into the ski slopes. It constantly oscillates between traditional and modern, rustic and sophisticated.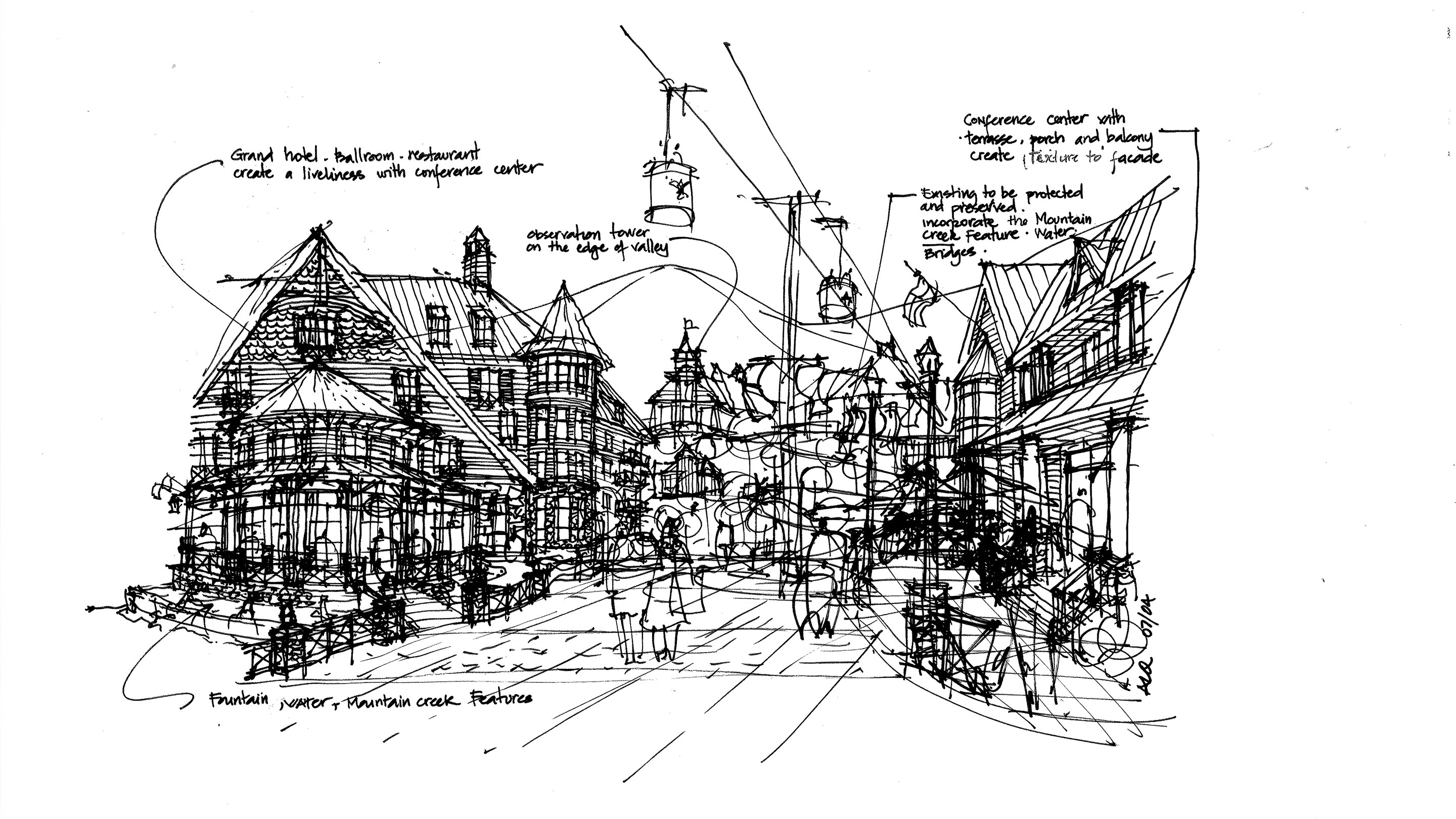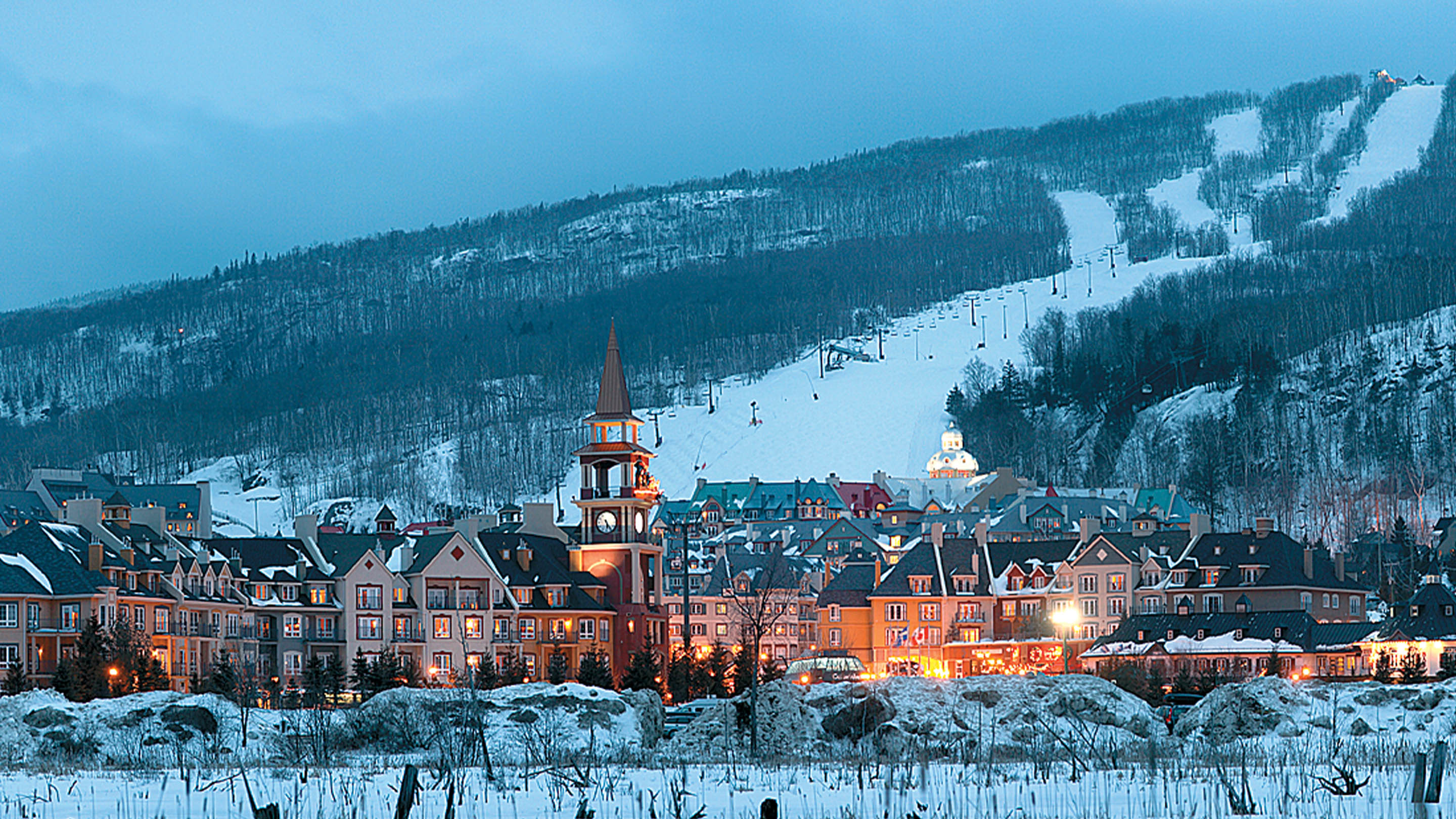 Flaine-les-Gérats is an extension of the stand-alone resort built at the end of the 1950s by one of the representatives of the Bauhaus, Marcel Breuer. NEUF's intervention focuses on the development of a master plan that includes several hotels, shops, and public spaces like landscaped paths, belvederes, and meditation areas. In a deliberate break with the radical architecture of Breuer's raw concrete and pure lines, but also as a way of highlighting it, the project uses the characteristic elements of traditional mountain construction: gently sloping roofs, solid wood construction, and natural stone bases.
Lots of people have stayed in our resort projects over the years; including international businessmen. It came as a serendipitous surprise when some of them, specifically, investors from Asia invited NEUF to participate in the creation of large master plans : Yingeshi in Dalian City, Miyun in Beijing Province (China), and Mansang on the east coast of South Korea, fulfilling our dreams of seeing our architecture take shape across the globe.